Interview with Linas Agro Latvia chairman of the board Martin Ingemann Jensen
2021 11 19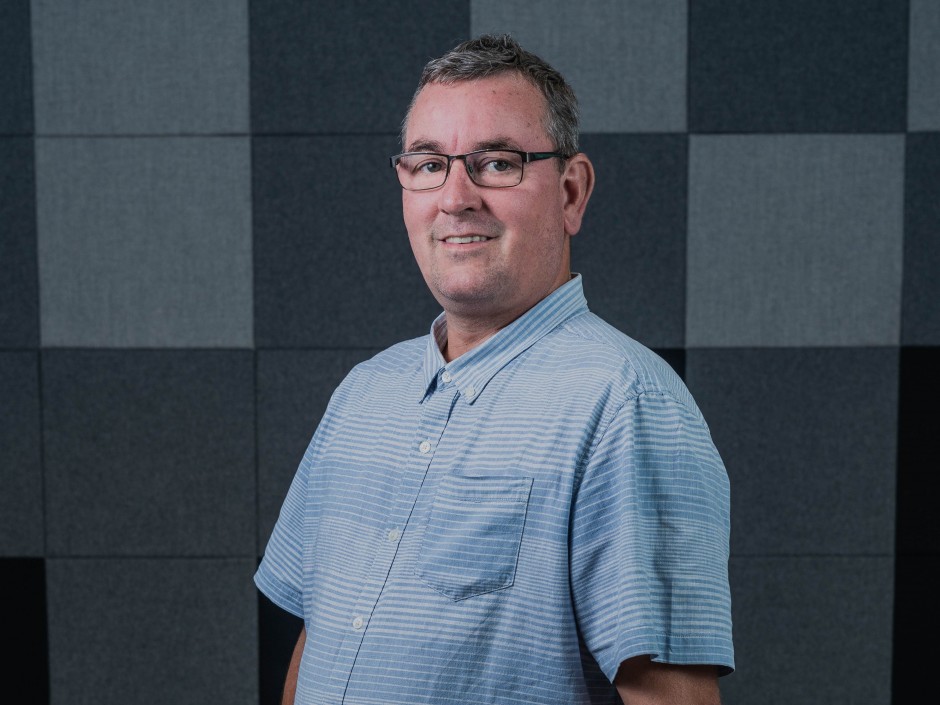 In Latvian patriotic week we would like to share an interview with Linas Agro Latvia chairman of the board Martin Ingemann Jensen – about agriculture, Linas Agro and Latvia.
The national holiday inevitably makes you think about the things, events and milestones that forms our country, about cornerstones and values of our country. Undoubtedly one of the greatest values what we have is the people, because it is up to us to work and grow to develop personally and to "grow" our country, because it is in our power to continue traditions and start new ones, and it is up to us to develop our skills and knowledge to foster our land and natural resources. For this very reason – being an example how to cherish the country where you live in – we asked on conversation Linas Agro Latvia Chairman of the board Martin Ingemann Jensen. He is not only great example for our team, but also others. Because despite of the fact that Martin was born in Denmark, he has spent almost 20 years in Latvia and not only as a stop on the way, but as a place to live, start a family and work.
What was the road that led you work into agriculture sphere?
Already at the age of 15 I knew that my life would be related to agriculture, my parents had a small farm in Denmark, I drove a tractor for the first time at the age of 7, I lived in the countryside and friends, all the neighbors were farmers. Therefore, it was only natural that I entered an agricultural technical school and after graduating started to work on farms as a tractor driver for several years. Afterwards, I decided to get a higher education in the agricultural sector to continue grow. Thus, it can be said that all choices in life have been purposeful and agriculture is a sector close to the heart.
What are the things that gets you most excited when thinking about agriculture?
Hard question. It is important to me that in agriculture you can see development, and not just in terms of the season and what is being grown, but in terms of the industry as a whole, how fast it is growing, developing and introducing various innovations. Year 2002 in Latvian agriculture, when I arrived in Latvia, and now - as a day against the night. Everything is evolving and changing.
How important, in your opinion, is the success and weather aspect in agriculture, and how important is systematic work and purposeful development?
(long pause) Weather is, of course, the biggest unknown, unpredictable factor, but I would say that 40% of a farm's performance depends on the weather, but everything else is the technology, the knowledge and the work that goes into it. In my opinion, the most important thing is timely action and appropriate action and decision-making.
Linas Agro is one of the largest agricultural companies in Latvia, which offers both the necessary products to farmers and sells their crops for export. What makes Linas Agro stand out in the Latvian market?
Knowledge and a good team. I am glad that the Linas Agro team follows the trends, news in the industry, acquires new knowledge, so they are ready to change their thinking, ready to keep up with the times and, of course, help each other and also the farmer.
What are the biggest pros and cons of working in an international team?
Challenges - communication across borders, the ability to convey information so that colleagues abroad understand what is happening here in Latvia and understand why we act the way we do.
Pros - experience from others, not sitting still with the confidence that we know everything and do it right, in an international team there is an opportunity to both share knowledge and experience and get the same in return. The international environment is also developing technological thinking and we are more interesting partners for others. After all, we need to be competitive partners so we can get the best deals and opportunities for our customers. It is the most important part - if customers are doing well - then we are also doing well.
How has the pandemic affected working for an international company? And what benefits has it brought?
Benefits - We realized that our team is ready to work faster and more efficiently. In general the impact is not great, but it was necessary to learn to work remotely, to communicate in new ways. On the other hand, agricultural work has not stopped, grain is growing even during a pandemic.
How was the last season at Linas Agro and what`s next?
Last season was a success, with good results thanks to our team. We have both added new colleagues to the team and we see results, growth and professionalism in the existing employees as well. The team is ready to make decisions in any situation, advising clients so that they can achieve a good result. Plans for the new season are to ensure that we continue to serve our customers professionally, regardless of what is happening in the world, for example with mineral fertilizers, to ensure that we have products available. Of course, there will also be a uniting with KG Latvia, but more on that later.
Returning to Latvia and agriculture - how did you end up in Latvia?
After studying, I lived in several countries - Canada, Germany –, so when I was offered to go to Latvia to work on a Danish farm as agronomist, I decided why not? It was in 2002, when I was given a challenge to help maintain and develop uncultivated land and this offer seemed very interesting to me. Until then, I didn't know anything about Latvia, only Riga, but since I had already circulated in the world, I was not afraid of changing the environment. And so I started working as an agronomist and step by step I got to where I am now. I met a Latvian girl, started a family and set roots in Kurzeme region in Latvia.
What do you like best about Latvia, but what was the hardest to get used to?
I have been to many places in the world, but there is no more beautiful place in the world than Latvia in May and June months. The rapid nature development after long winter in these months is a fantastic miracle, I haven't seen anything like it anywhere in the world! In terms of challenges, at the beginning, of course, it was difficult with the language barrier and communication, but the culture, knowledge and humor in Latvia are similar to the Scandinavians. The most difficult thing to accept was to understand the Soviet-era thinking I still felt at the time - things did not happen as fast as I was used to being in Canada, Denmark, for example, bureaucracy, level of service. But now the situation has changed for the better and the growth is obvious.
During these years, have you had a Latvian trait or custom that is already characterizing you as well?
I really like that Latvians have joy of life and joy for simple things, events, without a lot of planning, unnecessary expenses, without much preparation - in summer in particular, you can call friends and in an hour one arrives with meat, the other with salad and it's cool, simple being together that counts. You can feel that a person enjoys life and does not impose restrictions on himself and others. It doesn't take much to enjoy life and be joyful.
What would you recommend to your family from Denmark and colleagues from Lithuania, Estonia and other countries to experience in Latvia?
There are definitely two things - the Latvian beach and the Latvian forests - to catch the feeling that you are really in nature. Especially in the spring. In the spring, after a long winter, everything grows so intensively, develops, happens, the birds sing, I have to say again - I had never seen and experienced it in my life, but now - I really appreciate it and wish others to enjoy it as well.